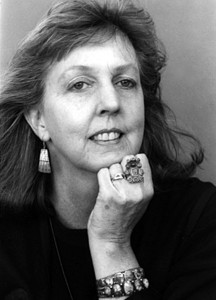 Marcia Keegan has been traveling, photographing and chronicling the world's indigenous cultures for the past fifty years. Among the best-known books of this nationally known photographer are Pueblo People: Ancient Traditions, Modern Lives; Mother Earth, Father Sky; Enduring Culture; Taos Pueblo and Its Sacred Blue Lake; Southwest Indian Cookbook; Pueblo Girls and New Mexico. Her photographs are part of the permanent collections of the Library of Congress, the White House, the Metropolitan Museum of Art, the Museum of Modern Art, the Kansas City Museum, the Philbrook Art Museum in Tulsa, the Albuquerque Museum and the Museum of Fine Arts in Santa Fe.
An activist for the promotion of Native culture, Keegan was va long time member on the board of the Southwestern Association for Indian Arts;  served as a member of the Popé Statuary Hall Commission; She has received the Lifetime Achievement Award from the Eight Northern Indian Pueblos Council and received the Governor's award for outstanding NM women. Keegan is currently working on several exhibits to include a Feminine  Perspective  of Native American life.
Keegan and Clear Light Publishing, the company she owns with her husband, Harmon Houghton, have also published several books illuminating the culture and the land of Tibet and the Himalayas. Her photographs illuminate Ancient Wisdom, Living Tradition: the Spirit of Tibet in the Himalayas and the Dalai Lama's Ocean of Wisdom. In addition, Keegan's photographs have been featured in Female Buddhas: Women of Enlightenment in Tibetan Mystical Art.
Marcia Keegan lives in Santa Fe New Mexico with her husband, Harmon Houghton.
You can see more of her photography on her web site www.marciakeegan.com
For additional information contact
Marcia@clearlightbooks.com
www.marciakeegan.com